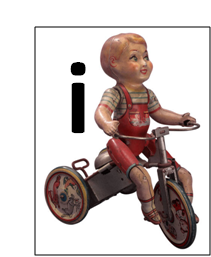 I don't own an iThingy.  No iPod, no iTouch, no iPhone, no iPad and certainly no iPad Mini.  I have nothing against iThingys—my wife and two daughters have iPhones, iTouchs and iPods.  Truth be told, I have downloaded some un-cool, old guy music from iTunes once or twice with their help.  For me, the whole"i" thing just never took and I don't know why.  I guess that makes me an iDork.
Actually it may be as simple as my weird connection with technology in general.  I work in high tech yet my wife and daughters are the "go to" team for getting anything to work in our house.  I like that technology gives us cool products but I find myself drawn to technical innovation that I can do something with–shoes that I can hike in, jackets that I ski in, snowshoes that I can explore in and (most importantly) bikes that I can ride on.  Technology that keeps me indoors to experience life even more "virtually" has fleeting appeal.
Kate Hudson (allegedly) said "a body in motion is a beautiful thing".  Many children seem to "game" these days.  An odd thing happens when these kids get drawn into these virtual worlds.  With the exception of maybe their fingers, they seem to stop moving.  While I admire the creativity needed to build these incredible digital realms, the increase in digit dexterity causes the rest of the body to pay a steep price—a lack of motion.  Bodies in motion have such a positive effect on our physical, mental and emotional health.  If you doubt the huge impact of exercise on our overall quality of life, check out Dr. Mike Evan's short YouTube video called "23 and 1/2 Hours" at (http://www.youtube.com/watch?v=aUaInS6HIGo).
No one can dispute the incredible hipster that Apple has made the letter "i" into.  Who knew that vowel number 3 would turn out to be so cool?  My only complaint is that Apple did not go far enough down the alphabet and ignored some other awesome literary combinations.  As we approach this holiday season, may I humbly suggest that we boldly finish the good work that Apple started?  Let's brazenly move up and down the alphabet and give these hipsters kids a bit more i-motion in this season of such important emotion.
Here are a couple of suggestions.  Instead of an iPad, how about an iRacket?  Tennis racket heads are about the same size as iPads but are a whole cheaper and will get that young body moving.  How about an iBall?  This can be a baseball, softball, golf ball, basketball, football, volleyball or rugby ball thingy.  iBalls will surely induce more motion than an iPhone.  Anyone for iSkis?  My personal favorite is the iBike.  Who wouldn't like an iBike?  Eagle, Idaho is the perfect place to use your iBike with all the trails at the Eagle Bike Park, the beautiful greenbelt and many other pathways found in our fair city. Plus, regardless of what you think about Kate Hudson as an actress, she got one thing right—a body in motion is a beautiful thing.
Happy Hol-i-days…….